Termites Are All We Do We eliminate termites the first time around
AZ Termite Control for Rental Properties
Phoenix & Glendale Termite Control Specialists
If you're a property manager, or you own property that you rent to others, you must ensure that the property you oversee remains free from termites. Here at Arizona Termite Specialists, we can help with all your termite inspection and services needs, so that you can rest assured that your property won't fall victim to an expensive and damaging termite attack.
A termite infestation could result in:
Costly vacancies
Termite treatment expenses
The cost of placing your tenants in temporary housing (if needed for tenting & fumigation)
Damage to the wood structure of the home, apartment, or condo you take care of
Those facts are doubly true for those who own or manage multi-unit properties, where termite colonies are liable to spread and further wreak havoc on your units. To best ensure that your property is protected, you should schedule routine inspections, take preventative measures to keep termites from colonizing on your property, and act right away to make sure that your property doesn't endure substantial damage. We can provide your comprehensive termite control solution. As always, we provide service locally for properties throughout Phoenix, Scottsdale, Cave Creek, Gilbert, Mesa, and Peoria.
Contact us today at (602) 900-9799 if you have questions or would like to schedule an inspection! We offer same-day services and weekend appointments.
Termite Control Is All We Do

We are trained, licensed & insured extermination professionals who deal exclusively with termite control and inspection.

Over 20 Years of Experience

For over two decades, our techs have helped countless Phoenix area residents rid their homes of pesky termites.

Advanced Treatment Solutions

Unlike general pest control companies, we use the most effective treatment solutions on the market to eliminate your termites problems for good.
Start with Regular Termite Inspections
How We Can Ensure Your Property Is Termite-Free
It's not just a good idea to schedule regular inspections for your property. It could be essential to saving you from a headache down the line, preventing significant property damage and preventing costly vacancies or setting up tenants in a hotel. With termite inspections from Arizona Termite Specialists, you can rest assured that your property and its residents are protected.
How Often Should You Have Your Property Inspected for Termites?
Plan on having your property inspected at least once per year to keep tabs on termite activity on or around your property. It's always a good idea to have a specialist over to inspect for termites, not just a general pest control techsince termite colonies often remain hidden from the untrained eye until there is extensive damage to your property.
Both drywood and subterranean termites create colonies that often go unnoticed, and both of these termite species are prevalent throughout Arizona. Drywood termites tend to build their entire colony within a wood structure, with little exposure to the exterior of the wood. In fact, these termites will seal up most holes that reach the surface of the wood, except for the occasional small hole to push out termite droppings. Subterranean termites build much of their colonies within the earth, and they create thin mud tunnels to reach from the core of their colony to food sources (i.e. wood throughout your property). You may notice these mud tunnels, but subterranean termite colonies are usually well hidden like their drywood cousins' colonies.
---
If you are in need of termite control in the Greater Phoenix area, contact our team online or give us a call at (602) 900-9799 today!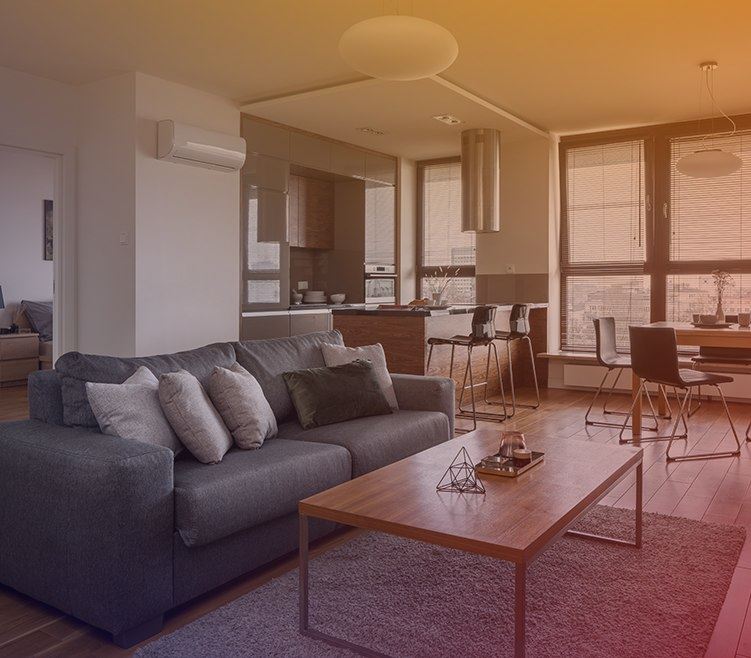 The Importance of Inspections
Cracked Foundations

Cracks in the foundation could make it easy for subterranean termites to target your property. These termites will build their colony in the earth and create mud tunnel "highways" to reach wood as a food source in your property. If possible, it may be best to seal the cracks in your foundation to keep those termites out.

Low-to-the-Ground Building Façades

If you have walls whose wood structures are close to the earth, then these walls are prone to an attack from both subterranean termites and drywood termites, so you may want to have an inspector over more often than once per year. Make sure your building façades are sealed and that there's no wood components that are exposed or low to the ground. Keep fresh caulking around your windows and doors to keep insect-sized holes from forming.

Moisture On or Near Your Property

Arizona is arid, but termites only need a small amount of moisture to sustain a colony, even if it's only humidity in the air. Be mindful that if your property is near a source of water, termites may be more likely to start a new colony near that water source. Even if the interior of your property is humid, it may be enough to attract termites.

Recurring Termite Infestations

If you've had a termite infestation on your property before, it's a good idea to have your property inspected more often, since it's obvious that termites are attracted to your property, and there must be a termite source colony that is relatively close by.

Wood On or Near Your Property

If you have property that has loads of wood on or near your property, then it's a good idea to have inspections more than once per year. Consider a shorter inspection interval if your property is near a lumber yard, if your property is built out of untreated wood, or if you have firewood or other exposed wood throughout your property. It's also a good idea to seal up exposed wood and remove loose wood from your property when possible.

Older Structures

Unlike new structures where the wood may be treated, or much of the structure of your property may be created out of metal, older structures often contain wood that is ideal for termite consumption. As such, an older home may be more likely to attract termites than a new home. Be sure to regularly schedule termite inspections.
Implementing Professional Termite Control Measures
You Can Count on Our Experts for Lasting Termite Control Techniques
You never want a surprise visit from a termite colony, but the fact of the matter is this: Termite colonies are highly mobile. In fact, termites will grow wings and fly to a new habitat when a colony splits. They can also target your property at any time. That's why it's so important to be proactive by striving to prevent termites from targeting your property in the first place. So, how can you control those termites that would otherwise call your property their home? Count on Arizona Termite Specialists for preventative termite control measures to protect your property.
Termite prevention is always a good idea, and a small, upfront cost could end up saving you thousands in repairs and lost rental income in the future. You can rely on our experts to make sure that your property is as "termite-proof" as possible. We utilize a variety of techniques to keep termites from targeting your property. For instance, we use products containing Fipronil for continual protection against subterranean and drywood termites. This solution can be applied in the soil around the foundation of your property, so that any termite that interacts with this barrier won't survive. Plus, our products are unique in that termites that touch these substances will transfer the chemical compound to other termites in the colony, effectively eradicating any nearby colony that threatens your property. Our Fipronil-based products also mean that your tenants won't have to leave the property for tenting and fumigation; our termiticides are safe for families and pets to be around.
Talk to Your Tenants About the Dangers of Termite Infestations
Since your tenants may be the first to notice signs of an infestation, it's a good idea to inform them what to look for. We've listed a few signs you and your tenants can keep an eye out for.
Mud Tunnels: These are a sure-fire sign that subterranean termites are on the premises. Look out for pencil-thick tunnels that stretch from the ground to a food source (i.e. wood on your property).
Shed Wings: When termite colonies split, a population of termites will grow wings and fly to a new habitat, where they will begin a new colony. Once there, these termites will no longer need wings, and they'll shed their wings at the entrance to their new stomping grounds. If you notice wings shed on the floor of your property, then you may be witness to a new colony forming.
Termite Droppings: Drywood termites are particularly difficult to notice, since they live nearly entirely within wood structures that they discover. However, these termites will bore a hole to the surface of the wood, so that they can push out termite droppings. Keep an eye out for a pile of termite droppings (which look like tiny wood pellets). You may even be able to trace the pile back to the hole that your termite colony has created.
Darkened Wood: Darkened, discolored wood is an indication that termites have been devouring your wood for some time. After a while, termite activity will create mold and discolor the wood around their colony.
Blistered Laminate Wood Flooring: Termites can even find their way into laminate wood flooring. If termites have penetrated the subsurface of these floors, they can cause the floors to blister and bubble as they devour the wood beneath the laminate.
Sagging Wood Structures: You have a serious problem on your hands if you notice that your wood structures are no longer structurally sound. This indication means that termites have almost entirely hollowed out these structures.
Hollow Wood: You may be able to tell if termites are in your wood by tapping on the wood. If you hear a hollow sound, then a significant colony may exist on the other side of the surface.
If you want to learn more about our termite control services, to schedule an inspection, or request a free estimate, please don't hesitate to reach us at (602) 900-9799 today! Our Phoenix termite control techs offer termite inspections and treatments throughout the greater Phoenix area. Ask us about our emergency and same-day services, and our satisfaction guarantee.
Questions?
If you think you might have a termite problem then you might have some questions. Read through our most common questions or contact us to get the answers you need.
How Can You Prevent Termite Infestations?

You can take several steps to keep termites from entering your home. Be sure to keep moisture and humidity levels low around your home. Keep mulch away from your home (at least 6 inches). Keep loose wood off the ground, and keep firewood away from your home. You may also invest in preventative termite treatments if you're concerned about termites around your property.

What Are Some Signs of Termites?

Termites aren't always visible when they infest a home. In fact, both subterranean and drywood termites prefer to build colonies that hide termites from view. You may notice, however, shed termite wings (a sign that a swarm has moved into your home), termite droppings (pellet-shaped droppings that resemble wood), mud tubes (which are built by subterranean termites), or darkening or blistered wood (which indicates that termites are consuming the wood). To be sure whether or not termites have infested your home, have a professional termite inspector take a look.
More Common Questions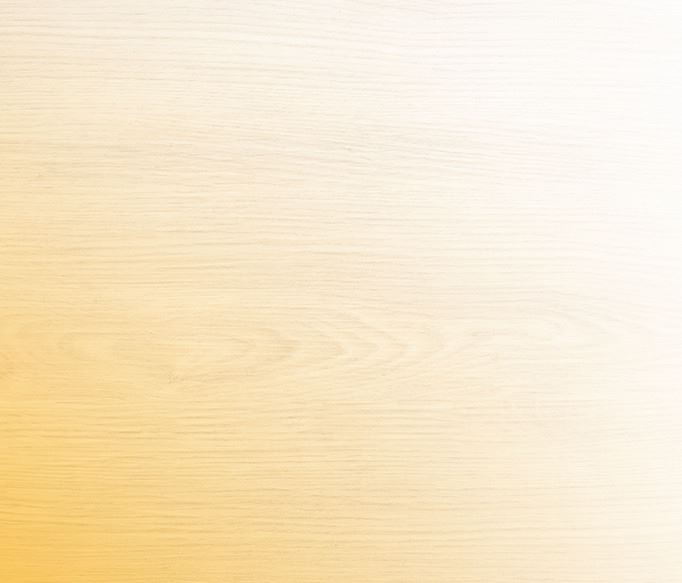 Thorough Termite Control Starts Here
If you're ready to get started with termite inspection, control, and extermination services, 
get in touch
 with an ATS representative for an appointment. Again, we proudly provide service throughout Phoenix, Scottsdale, Cave Creek, Gilbert, Mesa, and Peoria.
Get a Free Estimate