Termites are fickle creatures, often finding their way into our homes unnoticed. Unfortunately, new colonies can start virtually anywhere in homes here in Arizona, and they can take root in our homes for months or years without exposing themselves. That's why it's crucial to understand how termites create new colonies when performing termite inspections. Here at Arizona Termite Specialist, we're well aware of the threat that a new termite colony can pose for homeowners, and we'd like to share how termites spread and colonize in order to better inform our neighbors about these pests and how to control them. Let's take a look at how termites build new colonies.
Termite Colonies Can Split or Be Built Anew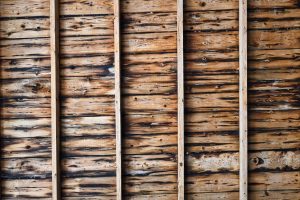 New termite colonies can be created through two different means: an existing colony can split, or winged termites from separate colonies can mate and create a new colony.
For winged termites to mate, conditions must be right for an existing colony to create this type of termite. Most often, the existing colony must be thriving to create these conditions, with plenty of food and a large population of termites serving the queen. And in general, termites prefer to mate in spring when weather conditions are favorable. Termite mating may be more active after rain, which provides these termites with a much needed water source as they seek a mate and a new habitat.
As we mentioned, termite colonies can also split. If a colony is very large, it may split into sub colonies that can stem off to nearby locations. Colonies can also split if they are triggered by certain events. For example, if members of a colony become separated from one another (perhaps in a storm), termites may be separated from the queen's nest, and certain termites can transform into reproductive termites to create a new colony. For this reason, it's important not to disturb a termite colony if you find it in your home. You may inadvertently create new colonies, if you don't properly treat the existing infestation.
Look for Shed Wings
When termite colonies do split and mates take to the air to find a new location, termites will shed their wings once they settle on a new habitat. That may be the first and only noticeable sign of a new colony in a home. Keep an eye out for shed wings near any wood or soil in your home, since a new colony may just have started. If you notice this telltale sign of a new colony, have your home professionally inspected and treated right away to avoid any damage to your home's structure.

Schedule Regular Inspections
Termites can cause costly damage to a home. That's why we provide free inspections to catch new termite colonies quickly. Count on us to thoroughly examine your home, simply reach out to us today to schedule a free inspection. We provide termite control services throughout Phoenix, Scottsdale, Cave Creek, Gilbert, Mesa, and Peoria.
The post How New Termite Colonies Form appeared first on Arizona Termite Specialists.