Termites Are All We Do We eliminate termites the first time around
Welcome to Arizona Termite Specialists in Scottsdale, AZ!
At Arizona Termite Specialists, we understand the importance of protecting your home and property from the destructive power of termites. That's why we specialize in providing comprehensive termite inspections and treatments in Scottsdale and the surrounding areas.
Our experienced team of termite specialists is committed to providing the highest quality of service and customer satisfaction. We use the latest technology and techniques to accurately detect and treat any termite infestations. Our team is also well-versed in the latest termite control methods and products, so you can rest assured that your home and property will be safe from termites.
We offer a variety of termite inspection services, including:
Visual inspections
Thermal imaging
Moisture meters
Bait systems
Chemical treatments
Wood treatments
Fumigation
And more
Our termite inspections are thorough and comprehensive, so you can be sure that any infestations will be identified and treated quickly and effectively. We also provide a follow-up service to ensure that the infestation is completely eliminated.
If you're in need of a termite inspection or treatment in Scottsdale, AZ, don't hesitate to contact Arizona Termite Specialists today. We'll be happy to answer any questions you have and provide you with a free quote. Let us help you protect your home and property from termites!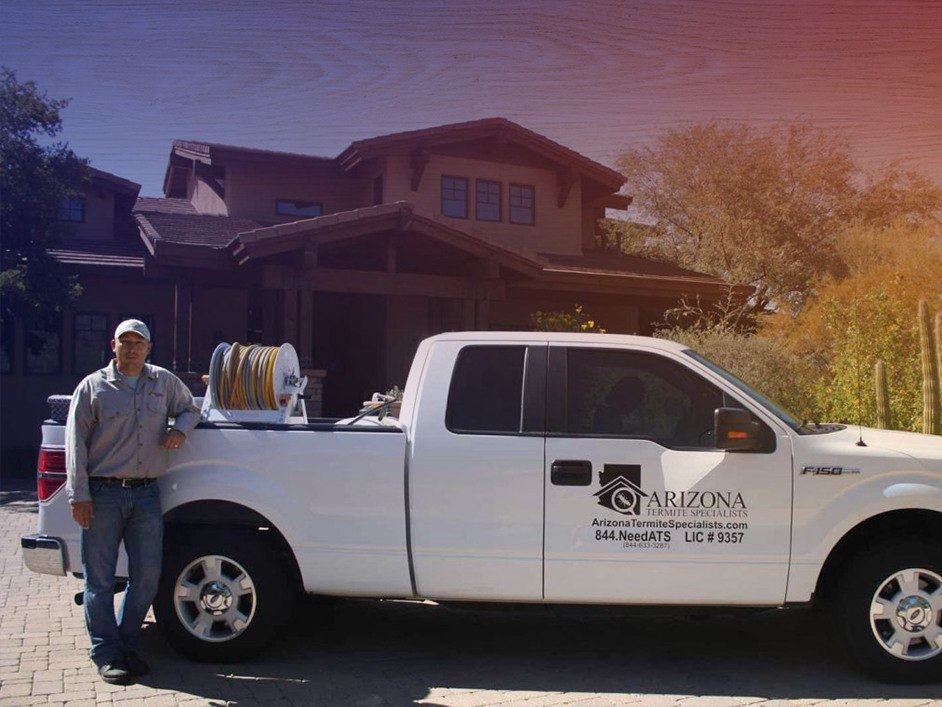 Our Phoenix termite techs are proud to provide expert termite control and inspections throughout Scottsdale, Glendale, Cave Creek, Gilbert, Mesa, and Peoria. Call (602) 900-9799 to schedule a free estimate or a service.
Termite Control Is All We Do

We are trained, licensed & insured extermination professionals who deal exclusively with termite control and inspection.

Over 20 Years of Experience

For over two decades, our techs have helped countless Phoenix area residents rid their homes of pesky termites.

Advanced Treatment Solutions

Unlike general pest control companies, we use the most effective treatment solutions on the market to eliminate your termites problems for good.